Advocating for Sound Music Learning in Fall 2020 and Beyond
Join the Global Online Collaborative
Ready to collaborate on plans for next fall?
Want to talk with teachers who are ALREADY back with students?
Interested in hearing other schools' plans for returning?
Fancy some coaching on advocacy strategies?
Join music teachers
from around the world as we
for high-quality music learning.
Live ZOOM calls with Elementary and Secondary teachers who are back with their students from
American School of The Hague, Netherlands
Canadian International School of Hong Kong
Dalian American International School, China
Shanghai American School, China
Taipei American School, Taiwan
Live ZOOM call with Music faculty from the American School in Japan about what is in their plan, as well as the process they went through to develop it.
Live ZOOM call with the incredible Fran Prolman, International Education and Leadership Consultant with The Learning Collaborative, on strategies to maximize the impact of your advocacy.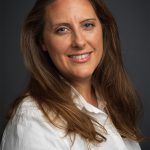 Format of the course
Live Zoom Calls
Time: 2 pm Amsterdam /6 pm China time / 8 am New York
June 1 – Elementary Experiences with teachers from China, Hong Kong, Taiwan
June 2 – Secondary Experiences with teachers from China and Taiwan
June 3 – Curriculum and Leadership Experiences with teachers and leaders from China and the Netherlands
June 4 – Planning: Content and Process with faculty from American School in Japan
June 5 – Savvy Advocacy with Fran Prolman
* Each call is 1.5 hours.
* Calls WILL be recorded and put into the course modules for viewing at a later time.
*For names of collaborating teachers, see below. 
Collaborate via private facebook group (only for members of the course) to share ideas as we encourage and strengthen one another's ideas and plans.
Planning and templates
Resource compilation lists
Collaborating Teaching and Educational Leaders: