I have always believed that anything is truly possible – and my life experience reinforces this belief. I have had the honor of teaching in schools in 5 different countries and facilitating professional development for teachers from 6 continents. And just when my mind and heart seem full, there is a person or an experience that broadens my world even further.
With 21 years of experience as an elementary and secondary music educator, teacher leader and facilitator of professional development, I believe that anything is possible. When students, educators, educational leaders and schools work collaboratively, I have seen people of all ages do incredible things – together.
I have worked in different capacities throughout my career. The following is a summation of this experience: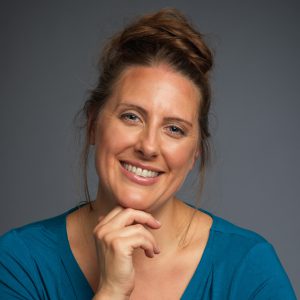 elementary and secondary music educator

state level Music Coordinator

writer of the National Core Arts Standards

national and international session and keynote presenter

graduate level university instructor

Performing Arts Coordinator, and

Elementary Specialist Team Leader.
My vast experience has prepared me to work well with those in all capacities within school settings and the broader community.
My initial interest in professional development began early in my career when I became increasingly dissatisfied with the training offered by my school district. I witnessed teachers of "core" subjects receiving top-quality, research-based, big-name training sponsored by the school district. However, my arts colleagues were not offered the same opportunity. I started to ask myself the question, "What would exceptional professional development look like for music educators?" I began to answer that question by serving on the district's professional development committee. Furthermore, I decided to research and write my master's thesis on the application of a Professional Learning Community (ala Richard DuFour and Robert Eaker) model to a K-12 music team in a school or district. This research led to my employment as Minnesota's Music Education Coordinator at the Perpich Center for Arts Education, an affiliate of the Department of Education. Through this role and many other, I have been fortunate to present sessions, workshops, conferences, keynotes and courses nationally and internationally for more than 15 years.
It is my experience that what we can create together far exceeds what any individual can create. This is what inspires me to work with educators around the world – to transform music education for students, teachers and communities. Let's see what we can create – together.
---
Professional Bio
Nyssa Brown is an international consultant specializing in professional and curriculum development for music educators. With strength and experience working with Backwards Design and the National Core Arts Standards (where she served as a writer), Nyssa inspires educators to connect best practices in music education to current practices in the broader field of education. This approach integrates music, as a subject area, and music educators into the broader educational community of the school, strengthening the learning for all involved.
Most recently, Nyssa served as an elementary music teacher at the American School of the Hague in the Netherlands, where she was also Performing Arts Coordinator and Elementary Team Leader. She draws on her K-9 vocal/choral music teaching experience in the US and abroad while presenting at local, regional, national, and international conferences on topics that include global music, 21st Century Skills in the music classroom, technology integration, curriculum/assessment writing and professional learning.
Nyssa served as a Grade 3-5 sub-committee member during the recent development of the National Core Arts Standard. Nyssa served as Music Education Coordinator for Minnesota's Perpich Center for Arts Education and coached teachers in over 100 school districts across the state of Minnesota. She was one of ten finalists for 2004 Minnesota Teacher of the Year and received a prestigious Milken Educator Award in 2004 from the Milken Family Foundation. Passionate about teaching in a global context, Nyssa taught at the American Embassy School in New Delhi, India and in both Namibia and South Africa, through a fellowship offered by the Eastman School of Music's Umculo: The Kimberley Project.
Nyssa is a faculty member of the Kodály Levels Training Courses at Indiana University and the University of St. Thomas. She also serves as an adjunct professor at the University of St. Thomas and Augsburg College. Nyssa studied in Hungary at the Kodály Institute's summer seminar in 2002. She released her first CD in October, 2000, "Packwood or Paradise" and is currently recording a CD of lullabies. Nyssa graduated from the Hartt School of Music and Hartford College for Women in 1998 with a Bachelor of Music in Education and a Bachelor of Arts in Women's Studies. She completed her Master of Arts in Music Education at the University of St. Thomas, 2008. She earned her Mastery Certificate in Kodály studies from Kodály Brigham Young University in 2001, and she completed Levels 1 and 2 of Orff training at University of St. Thomas.