Episode 13: Resilience and Equity interview with Elena Aguilar
In this episode, Elena Aguilar shares her journey as a transformational coach and how she works with coaches. Elena's coaching and consulting work lead her to write a book about resilience, seeing how it underpins our success and happiness as teachers. Highlighting the connection between resilience and equity throughout, Elena shares stories, experiences, and advice to help educators move forward during pandemic teaching – and beyond.  PS She gives a MAJOR shout-out to arts educators!  Thank you for seeing us and valuing the arts – we appreciate you, Elena!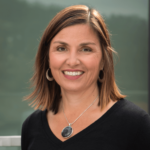 Elena Aguilar
Elena has trained thousands of educators across the United States and abroad in transformational coaching. She is the author of six highly acclaimed books: The Art of Coaching, (2013) and The Art of Coaching Teams, (2016) Onward: Cultivating Emotional Resilience in Educators (2018) and the Onward Workbook (2018), Coaching for Equity (2020) and The Art of Coaching Workbook (2020). She is a regular contributor to Edutopia and ASCD's Educational Leadership, and she was a blogger for EdWeek Teacher for many years. 
Elena's expertise derives from twenty five years as a classroom teacher, instructional coach and leadership coach working in diverse school environments. In her role as a consultant, she has partnered with leaders in public and private organizations across the United States and abroad. Elena is also the co-founder of Kenya Big Picture Learning, and she's on the advisory board of UC Berkeley's Greater Good Science Center. Elena holds a BA in history and Latin American Studies from the University of California, Santa Cruz, and an MA in Anthropology from the University of California, Berkeley. She received her teaching credential from California State University, Hayward, and she also holds an administrative services credential. Elena lives in Oakland, California, with her husband, son, and two cats. When she's not coaching or writing she enjoys traveling abroad, photographing birds, hiking, drinking coffee and reading fiction.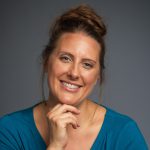 Grab your FREE copy of the
Ultimate Curriculum Design Toolkit for Music Education.