Episode 4: The Power of Mindset in Online Learning
Moving from classroom instruction to online learning takes translation.  Our mindset about priorities and possibilities will, in large part, determine our experience, as well as our students' experiences with online learning in music.  Getting our minds – and hearts – around what is most important, what to hold on to, and what to let go of is key as we move from teaching in person to teaching online.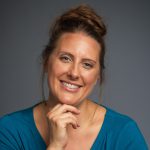 Movement
My favorite Yoga resource is Yoga International.  It is a paid subscription, but I adore it. Diverse movement options, meditations, articles, courses.
For a free option – that so many people love – check out Yoga with Adriene.
Breath
The simplest breathing app ever – called the Breathing App. That is why it was created.  I use it during the day and before bed. Just try it.
Stillness/Meditation
I use the Insight Timer app on a daily basis.  It is way more than a meditation timer – lots of guided meditations, free music and ways to improve your sleep, as well.
Connection
How about a fun new app to bring some joy and connection? This game is fun for ALL ages and can played in person or on a video call. I've tried both.  And we laughed the whole time.  Check out Heads Up!
Food
Fuel your body for joy right now, friends! Oh She Glows has some of my favorite recipes on the planet.  I am NOT saying you should go vegan, but you could stand to eat more vegetables, right? I think we all could.  Look for the quick and easy recipes on the top bar.
Some of the recipes take lots of time – find ones that work for you and your family.
Grab your FREE copy of the
Ultimate Curriculum Design Toolkit for Music Education.