Episode 18: Claiming Agency for Change: Inspiring the Music Educators of Tomorrow - interview with Dr. Carlos Abril
Dr. Carlos Abril joins us in the podcast today to talk about the current role – and the potential future impact – of colleges and universities in moving music education forward.  He has a clear and cogent vision for the kind of music educators he'd like to inspire and empower – those who become leaders in the field and agents of change in music ed. Join us for this thoughtful and hopeful conversation on how the academy can be integral to transforming music education at the undergraduate and graduate levels (with K-12 thrown in, for good measure).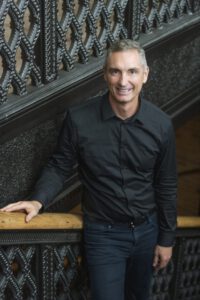 Dr. Carols Abril
Professor of Music Education and Associate Dean of Research
Carlos R. Abril is Professor of Music Education and Associate Dean of Research at the Frost School of Music, where he teaches courses in philosophy of music, general music methods, and equity, access, and diversity in music education. 
His body of research seeks to identify, document, and eliminate visible and invisible barriers to the study of music in schools. That research is published in numerous research and professional journals, as well as in books. He co-edited the books Teaching General Music: Approaches, Issues, and Viewpoints (Oxford University Press), which has been translated into Korean, as well as Musical Experiences in Our Lives: Lessons We Learn and Meanings We Make (Rowman & Littlefield). His music and instructional materials have been published by World Music Press and McGraw-Hill's Spotlight on Music.
Dr. Abril has served on the Research Panel for the National Endowment for the Arts and is the chair-elect of the Society of Research in Music Education. He has also served on over ten editorial boards in North America, South America, and Europe, including the Journal of Research in Music Education, Bulletin of the Council for Research in Music Education, and Revista Complutense Investigación en Educación Musical.
Prior to joining the University of Miami, Dr. Abril was Associate Professor and Coordinator of Music Education at Northwestern University. He received his Ph.D. in music education at The Ohio State University, an M.M. in performance at the Cincinnati College-Conservatory of Music, and a B.M. in music education at the Frost School of Music. He is also a former general music and choral educator in the Miami-Dade County Public Schools, where he was named the Region V Teacher of the Year and awarded the Cervantes Outstanding Educator Award. He was recently honored with the Phillip Frost Award for Excellence in Teaching and Scholarship and the University of Miami Provost's Research Award.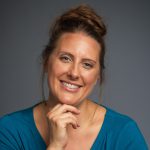 Grab your FREE copy of the
Ultimate Curriculum Design Toolkit for Music Education.