Episode 19: "Visioning Forward: Centering Students, Facing Fear, and Reshaping Music Education" - interview with Maria A. Ellis
From start to finish in this podcast, Girl Conductor – Ms. Maria A. Ellis – offers her wisdom, passion, and sheer joy in teaching and learning! Maria shares how she starts classes the first time she meets students with the intention of building relationships and knowing her students' musical preferences. She tells her own story about being rejected from a music education training program – and how she was able to get in only 3 months later.  And she offers each of us some sound advice about how to be the most successful, influential music teachers and human beings we can be. Maria is a true cheerleader for all students and teachers, and her passion is contagious.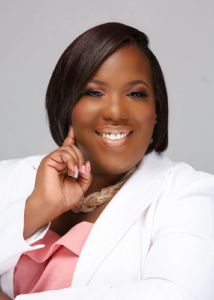 Maria A. Ellis
Girl Conductor
Maria A. Ellis is a passionate educator and conductor. She is the owner of Girl Conductor, a company that creates diverse music education resources, and currently serves as the Director of The Sheldon's City of Music All-Star Chorus and The St. Louis Children's Choirs Virtual Chorus. Maria is an active clinician, adjudicator and presenter throughout the United States and abroad. She holds a B.M. in Music Education emphasis on Voice (K-12 Certified) Degree from the University of Missouri- St. Louis. She has served as the Arts and Administrative Fellow for The St. Louis Symphony and has served as the Community Engagement Manager for The St. Louis Children's Choirs. Maria is the host of Bach and Beyoncé on Classic 107.3 The Voice for the Arts in St. Louis and she is the Repertoire and Resource Chair of Inclusivity for the Missouri Choral Directors Association. Maria is an active member of the American Choral Directors Association, National Association of Music Educators, Missouri Alliance for Arts Education, where she is chair of the RIDE (Race, Inclusion, Diversity & Equity) Committee and holds Level 3 Certification from the CME Institute for Choral Teacher Education.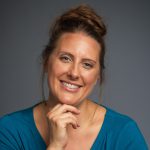 Grab your FREE copy of the
Ultimate Curriculum Design Toolkit for Music Education.