Episode 20: Empowering Student Voice and Centering Joy
in Black Lives Matter and AAPI Communities - interview with Alice Tsui
Alice Tsui joins us on the podcast this week to talk about how to create brave spaces that empower student and collective voice while centering joy in Black Lives Matter and AAPI communities. Alice's Insta videos @musicwithmissalice demonstrate her inspirational approach to working with her students and her school community. In this podcast she shares very practical ideas for moving music education forward in both the short and long run, including how to continue the personal aspects of anti-bias/anti-racist work so we can bring that into our professional lives and classrooms. We. invite you yo join us in the conversation.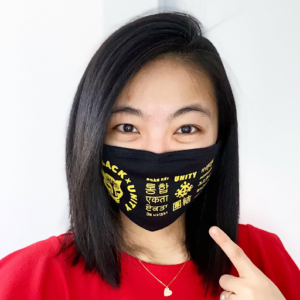 Alice Tsui
Music Educator
P.S. 532 New Bridges Elementary School, Brooklyn, New York
Alice Tsui (pronounced TSOY) is an Asian American/Chinese American pianist, music educator, scholar, activist and lifelong Brooklyn, New Yorker. She graduated from New York University with a Bachelor of Music in Piano Performance and a Master of Arts in Music Education, and is currently a doctoral candidate (ABD) in music education at Boston University. Alice is the founding music teacher at P.S. 532 New Bridges Elementary, an arts-integrated public elementary school in Crown Heights, Brooklyn, and is on the piano faculty at the Manhattan School of Music Summer program. As a product of the NYC public school system, Alice is passionate about decolonizing, anti-racist, abolitionist public music education and empowering the individual and collective voices of youth through music as expression.
Grab your FREE copy of the
Ultimate Curriculum Design Toolkit for Music Education.